From how they are played to how we watch them, sports are always evolving.
Just as the traditional business models for movies, subscription TV, and music have been blown up and rethought in recent years, sports is next to experience drastic change.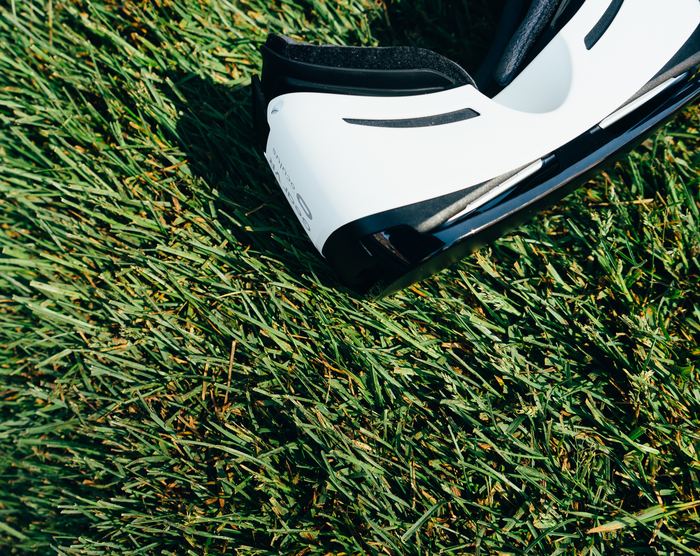 Forecasting what sports will look like in five years is as much guesswork as actually betting on sports is, but there's a few trends we feel confident putting the smart money on.
On TV
The writing's on the wall for watching sports on cable TV: over half a million households are cutting the cord per quarter in 2017, nearly 70% of Americans now subscribe to some sort of online streaming service, and ESPN recently went through another large wave of layoffs.
Emerging now are newer services and companies that are all vying to become the 'NetFlix for Sports': a one-stop shop to watch all your favorite leagues' and teams' highlights and games.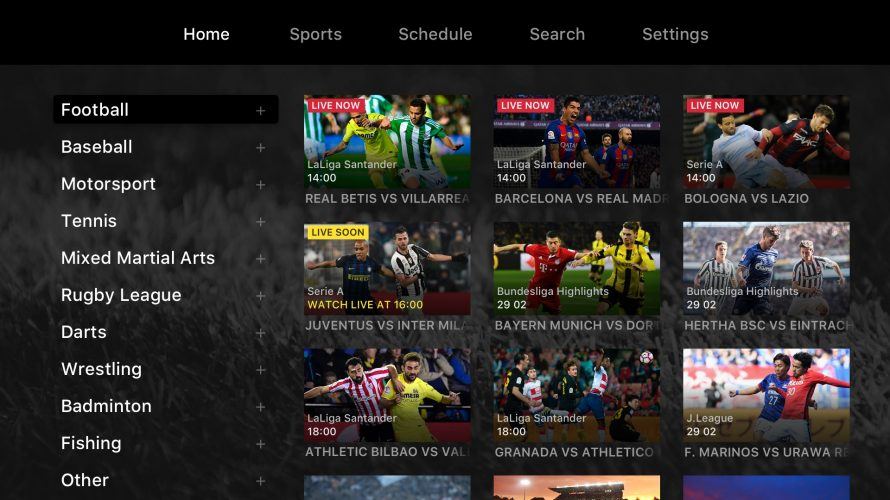 An early candidate for that title could be DAZN, a sports-only streaming service operated by British sports media company Perform Group. While it has yet to acquire streaming rights for US audiences, fans in Australia, Germany, Japan, Switzerland, and Canada can already stream over 8,000 sporting events a year, live or on demand.
These events include 18 different soccer leagues and competitions (including the Premier League, La Liga, and Champions League), the 'big four' major American sports leagues, F1, ATP/WTA tennis, UFC, WWE, international rugby, and more.
The cost for the service varies by country, but is just $19.99/month in Canada and £9.99/month in the UK, and the platform is compatible with numerous brands of smart TVs, game consoles, and digital media receivers.
Much of the technology these new platforms are being built on is likely similar to that of BAMTECH. A branch of MLB Advanced Media that's also owned in part by Disney and the NHL, BAMTECH will fuel ESPN's new streaming service to be launched in 2018.
Although for now it won't carry NFL or NBA games, the service will offer over 10,000 live MLB, NHL, and MLS games.
Given BAMTECH also provides streaming solutions to the PGA Tour, WWE Network, and for League of Legends competitions, it wouldn't be a surprise to see live events from them as well.
On Social Media
If future you doesn't use a centralized streaming service, you'll still probably also be able to watch many sports without toggling away from the news feed on your favorite social media service.
Last season, the NFL's Thursday night game drew around 2-3 million total viewers on Twitter (of an average total viewership of 17.6 million).
Although the NFL has since switched to streaming on Amazon, Twitter still has the streaming rights involving the NHL, MLB, PGA Tour, the Pac-12 Conference, and Wimbledon.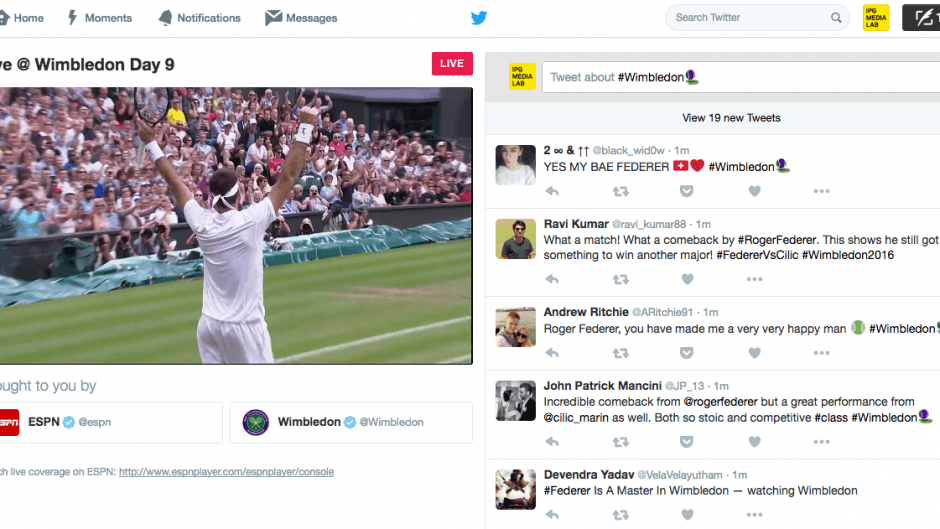 Facebook's own collection of streaming deals include the Champions League, cricket's Indian Premier League, Major League Soccer, and the CrossFit Games.
Likewise, YouTube and Amazon subsidiary Twitch has gone after the burgeoning eSports market by live streaming the major championships for League of Legends, Dota2, and other major esports events. For the 2017 International, Dota2's championship event, over 5 million streamed the event concurrently through Twitch.
While right now streaming rights and TV rights remain separate, expect them to become one in the same as the money to be made in the former continues to escalate and current TV deals begin to expire.
Don't expect these to just be static streams, either; companies like Genvid have been creating software that lets fans change the viewing angle at their leisure during eSports events or click on specific in-action players to pull up stats and other info.
At the Stadium
Stadium designers are not oblivious to the fact that especially for certain sports (looking at you, American football) the advent of HD, streaming, and DVR have made watching some sports better from the comfort of home.
To combat this, teams have entered a kind of arms race over figuring out what kinds of special stadium features can take their fan viewing experience to the next level. Especially in instances where new stadiums are relying on ample tax dollars, look for every new major stadium from here on out to be more social, sustainable, and smarter.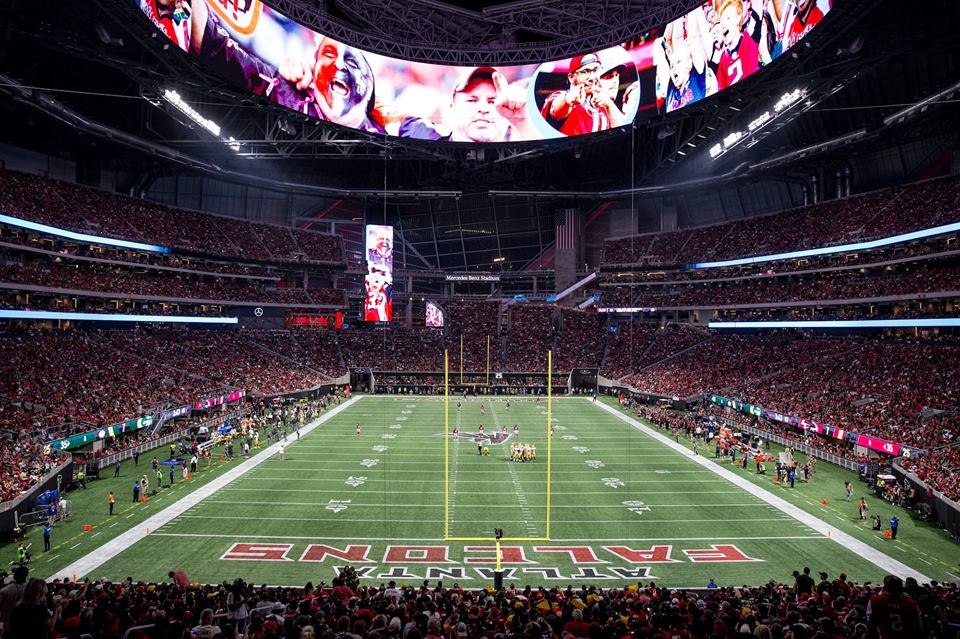 One new stadium giving us a glimpse into what the future might behold is the new Mercedes Benz Stadium, home to the NFL's Atlanta Falcons and MLS' Atlanta United FC.
Underneath its new 8-piece retractable roof and 63,000 square foot video board (the largest in the world), every fan can access fast and free WiFi from 1,800 different access points.
The building is also a great leap forward in the sustainable stadium movement: its 4,000 solar panels power every Falcons and AUFC home game in a given year and its water capture system helps cool the building naturally.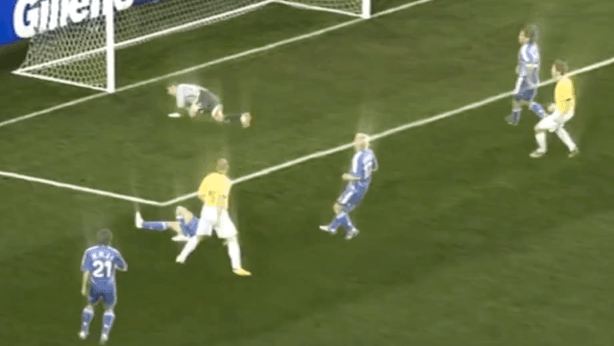 Another example is Tottenham Hotspur's new ground. Set to open in 2018, its architects are already claiming that it will be "the most technically advanced stadium in the world" and it might be the most culinary-advanced one, too.
In addition to being home to the UK's longest bar, it's H-Club will offer VIP fans a selection of luxury liquors and wines they can store in on-site lockers for access throughout the season.
The Future Is Here and It's Holographic
Within five years, expect someone to take a crack at doing what Japan included in its 2022 World Cup bid: sensors and projectors that allow home fans to watch an away match play out in their home stadium via holographs.
Sport's evolution often mimics or parallels society's changing preferences, tastes, and technology. Long an important part of culture, the developments we see in sports over the next few years will only further blur the line between passive spectator and participatory audience.